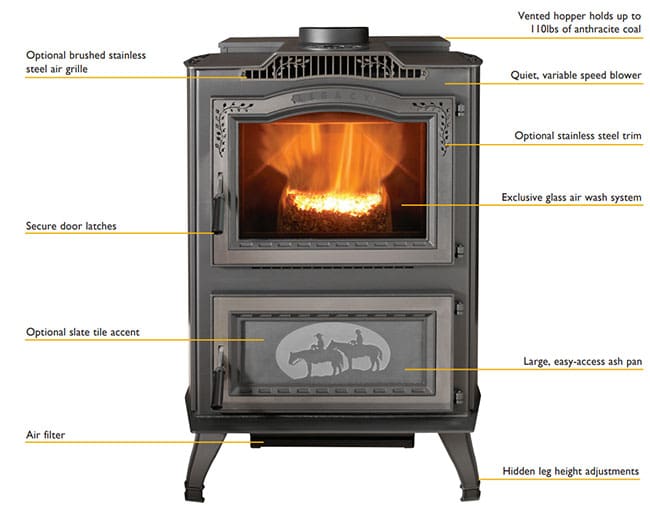 Coal-fired boilers have been around for some time now. These units use hard coal as fuel which burns completely naturally, meaning the combustion efficiency is nearly 95%. The boiler's job then is to capture the heat released. Our publication looks closer at coal-fired boiler efficiency and the factors that determine how well a unit can capture the energy produced.
Boiler Maintenance
It is crucial to maintain the boiler from time to time if you are keen on sustaining its efficiency. The thing is, the boiler's efficiency tends to deteriorate with time. As time goes by, its heat exchanger will start to be coated with dirt, ash, and other unwanted things that compromise its ability to function seamlessly. However, maintaining it regularly will eliminate such things and ensure smooth functionality.
Cleaning the coal-fired boiler is straightforward. You need to clean the heat exchanger surfaces. While doing your maintenance, it is vital to look out for any parts that are damaged or worn and replace them as soon as possible. Failing to undertake regular maintenance will culminate in heightened fuel consumption, compromised efficiency, and a long-term increase in maintenance costs.
Quality of the Fuel
The fuel quality plays a role in the efficiency of the coal-fired boiler. Coal fuel comes in different variants depending on the source. Some coal variants tend to possess more energy content, some more ash, and some have a high amount of fine ash. Nonetheless, the best coal quality will incorporate a low content of moisture, a high-calorie value, and a low ash content. Together with that, the coal should have a consistent shape and size and no fines or dirt.
Boiler Design
It is all about design when it comes to how the coal-fired boiler functions and its overall efficiency. The critical points of an efficient heat exchanger are the surface area of the heat transfer, furnace shape or size, and location. An ideal boiler design cuts down on the heat lost to the chimney. The higher the flue temperature means you send usable heat up the chimney.
Operating Conditions
The efficiency of a coal-fired boiler is dependent on its operating conditions. Some operating conditions that determine how well it performs include the airflow rate, feedwater temperature, and water flow rate. All these factors have a significant impact on the effectiveness of the burning process. The attributes are essential in transferring heat and burning coal completely. Therefore, it is crucial to maintain the best operating conditions to mitigate wastage and maximize energy output.
Different factors determine the efficiency of a coal-fired boiler. They include boiler maintenance, the quality of coal fuel, the combustion process, boiler design, and operating conditions. It would be best if you were extra careful about the factors to optimize its efficiency.